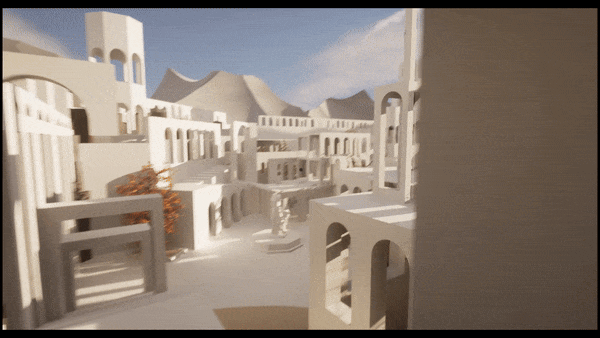 Mirrored is a magical realist puzzle game based around perception and the physics of light and influenced by the stories of Jorge Luis Borges and Italo Calvino. It is currently in early development through my startup, Retipora Studios. The world is architectural and geometric, a city of reflections, invisible light, and unknown physical laws. The player uses perception to progress through the world. Doors here will only open if they can be seen from certain vantages; creatures inhabiting the city will move if they are not seen by the eye; and certain architectural elements only exist behind glass, and must be brought forth for the player to advance. On a technical level, the game explores the use of real-time ray-tracing as a game-mechanic. Ray-tracing, an algorithm invented by painters in the 16th century to faithfully capture reality, allows a way to fully simulate Newtonian/geometric optics, where light is abstracted as straight lines. Due to the computational cost of this algorithm, it has historically been used for offline rendering as opposed to real-time/interactive computer graphics. While the visual fidelity ray-tracing offers is substantial, the extent to which it might extend the domain of play in interactive mediums is often not discussed. The game is currently in development with the help of funding from the Centre of Digital Excellence (CODE).
Games typically compute what has been seen by the player by checking what has not been culled from the frustrum culling process in Rasterisation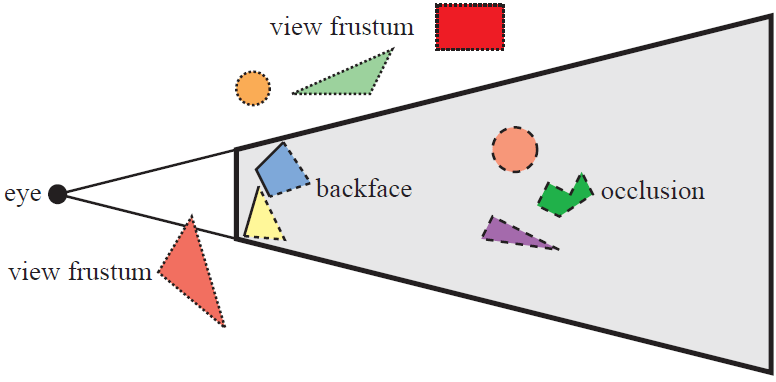 However, this process does not work for ray-tracing, as some objects that may be rendered (say within reflections) could be outside the view volume. For example, parts of the world seen in the recursive mirror rendering in the figure below would be rendered by reflection rays, yet be considered occluded by frustrum culling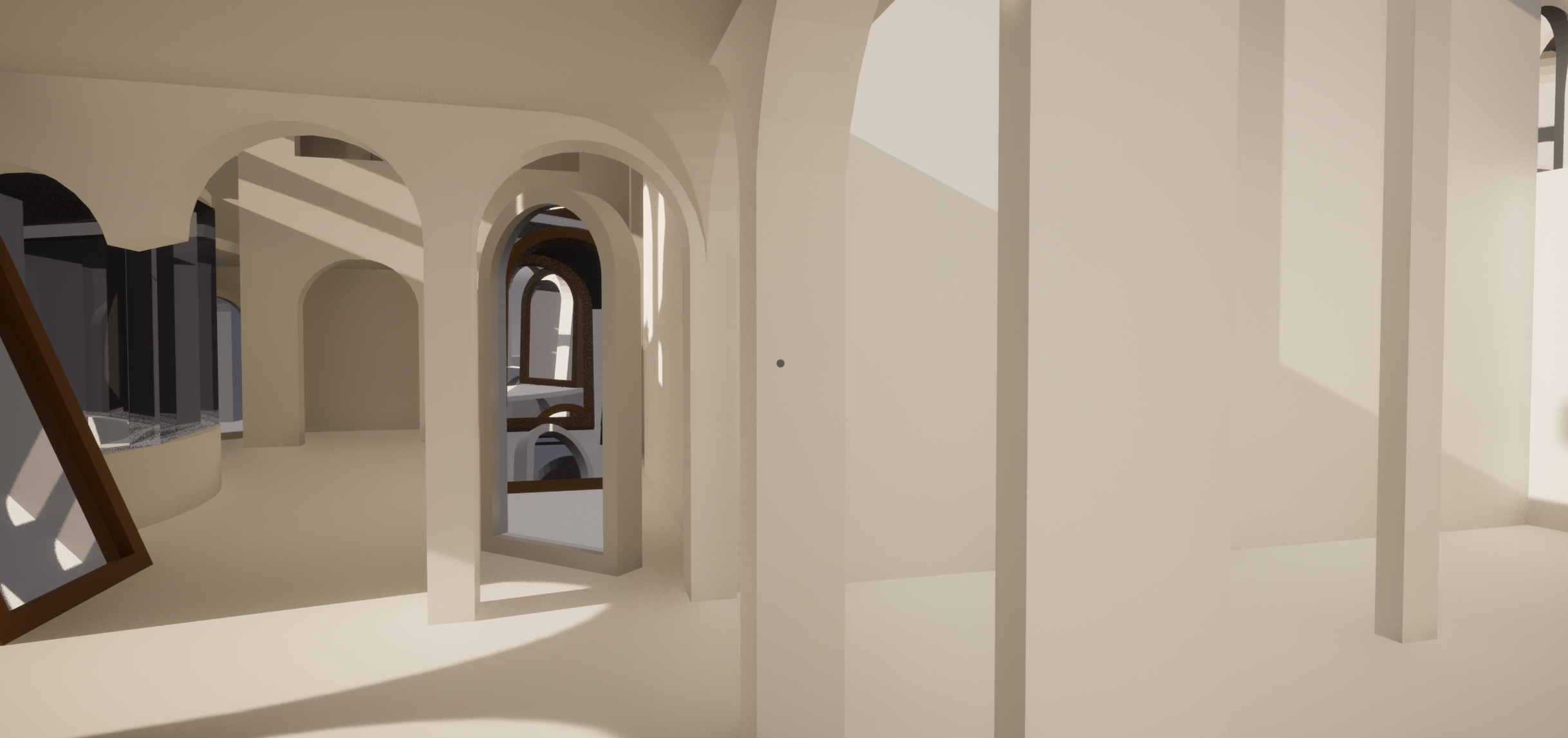 To solve this issue, I have modified Unreal Engine 5. My modifications compute what has been rendered in ray-tracing on the GPU, and then this information is passed back to the CPU per frame. This means the CPU knows which objects have been seen by the player, allowing gameplay to be developed around what is visible. An example of this gameplay is illustrated in figure 5., where statues move when they are not seen by the player.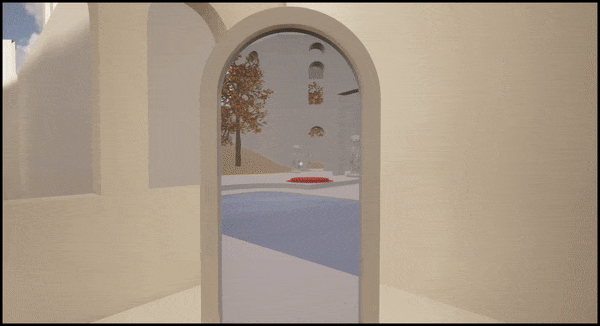 The main game loop requires players use their spatial intution to place mirrors that allow them to see doors that only open when visible.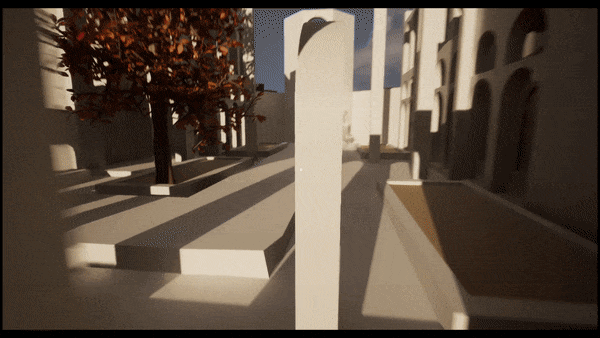 As with reflective optics, there are also puzzles based around refraction. Here the player must identify anomalies within refractive glass -- such as missing architecture -- and bring these anomalies forward to their world, allowing them to progress. Narrative around this 'other world' is built up as the player progresses, and turns into an existential threat as architecture begins to fade from their present world.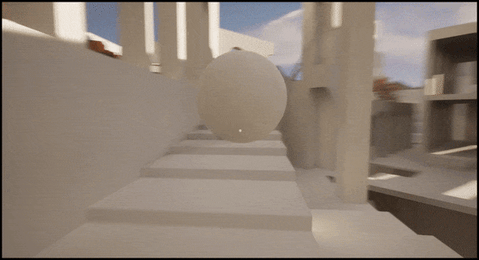 The game world evokes Escherian recursion and Catalan architecture. It is also inspired by mythologies about spiders and trees creating the world. The player solves an environmental narrative where visual glyphs hint at the meaning of this place, but never directly signify, allowing them to uncover their own story.